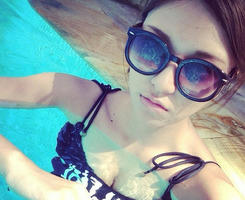 The Italian Football Federation has summoned Giulio Migliaccio to explain himself after the Atalanta midfielder appeared to help supporters crush two cars with a tank.
Three days after signing from Palermo on July 11, 32-year-old Migliaccio was filmed riding a tank driven by Nerazzurri supporters at a pre-season festival in Bergamo. The tank subsequently crushed two cars emblazoned with the colours and badges of Atalanta's rivals Roma and Brescia.
The FIGC has taken issue with the player's actions and has deferred Atalanta for their objective liability in the case.
A statement published on figc.com read: "The federal prosecutor has deferred Atalanta player Giulio Migliaccio to the national disciplinary commission for climbing on to a tank during the 'Festival of the Goddess' organised by the Bergamasch fanbase on July 14.
"(The tank) then ran over two cars, one decorated in the colours of Roma and one with the colours of Brescia, clubs who are traditionally rivals of Atalanta."
Following the incident, Migliaccio claimed he had appeared on board the tank to greet his new club's fans but "did not imagine that at any point" the tank would crush any cars.
He told the Corriere dello Sport: "I only noticed they were there when the tank started going over them and, because I was at the back, I didn't know they had two football clubs' symbols on them."
PR